Botanically dyed - Bias Cut Silk Ribbon - ''Ivory''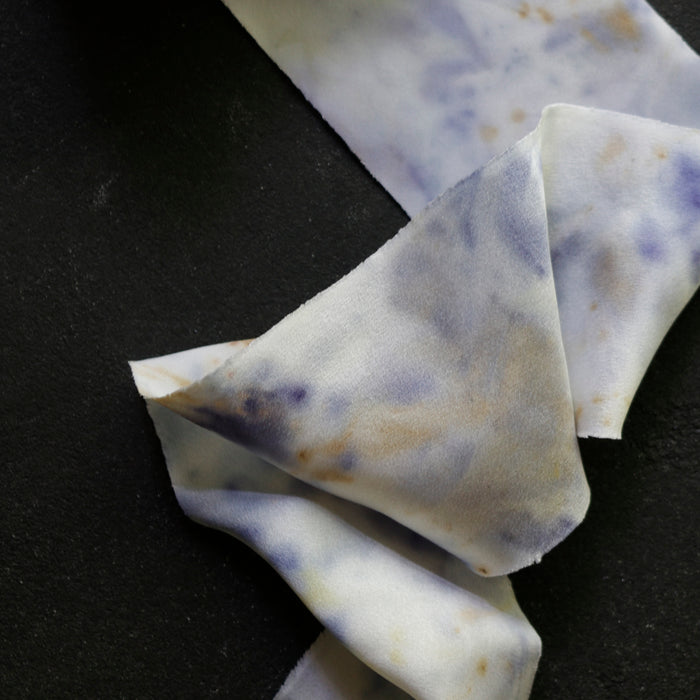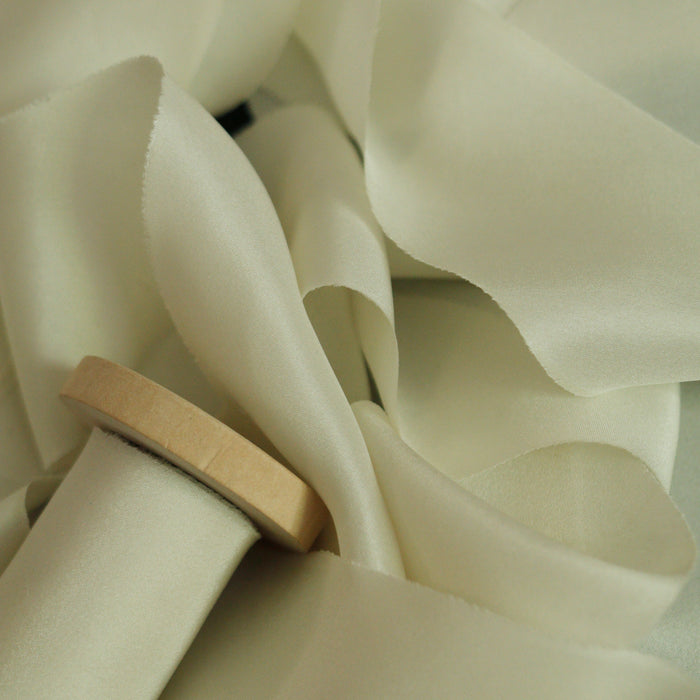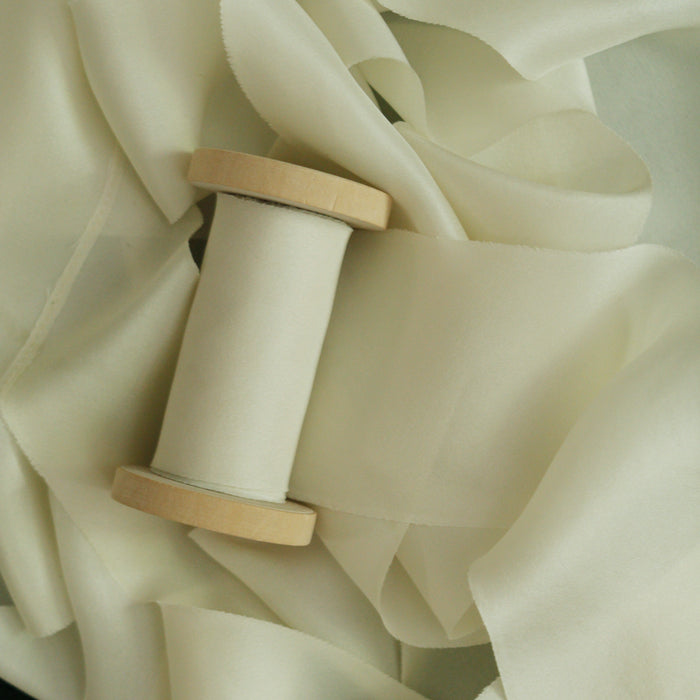 Dyed with peonies.
Ideal Ivory color, delivered from peonies. This color is so lively, complex and natural - only the nature could create something like this. Details:

This ribbon is made from 10 mm silk habotai fabric. Bias cut silk ribbon has a unique,beautiful drape, as it's cut at 45 degree angle. Width of the ribbon - approx. 2 inches (5.5 cm). Each ribbon comes with a wooden spool.
2.5''/6.5 cm- 3 yards discounted
This ribbon contains marks  - all from plants,like dots,barely visible stains etc.Please see a photo with example in gallery.
Care:
Please note: color received by plant dye can be changed by chemicals. Use neutral pH soap for handwashing or wash in washing machine in cold water on a gentle mode. Dry flat,then iron on a medium heat.