Botanically dyed - Bias Cut Silk Satin Ribbon - ''Iris Queen''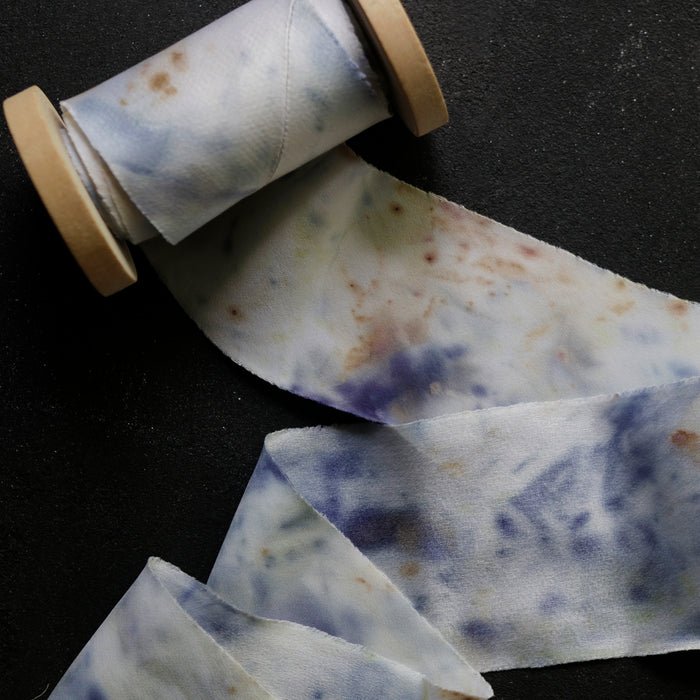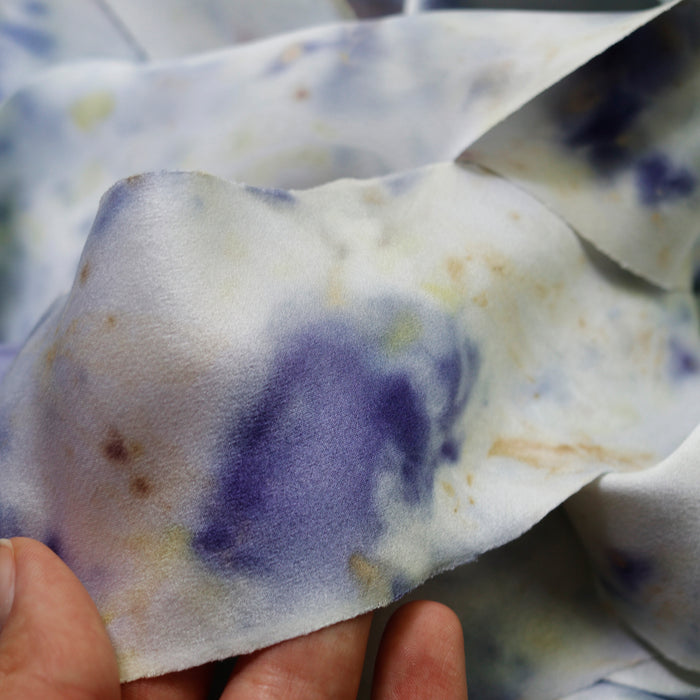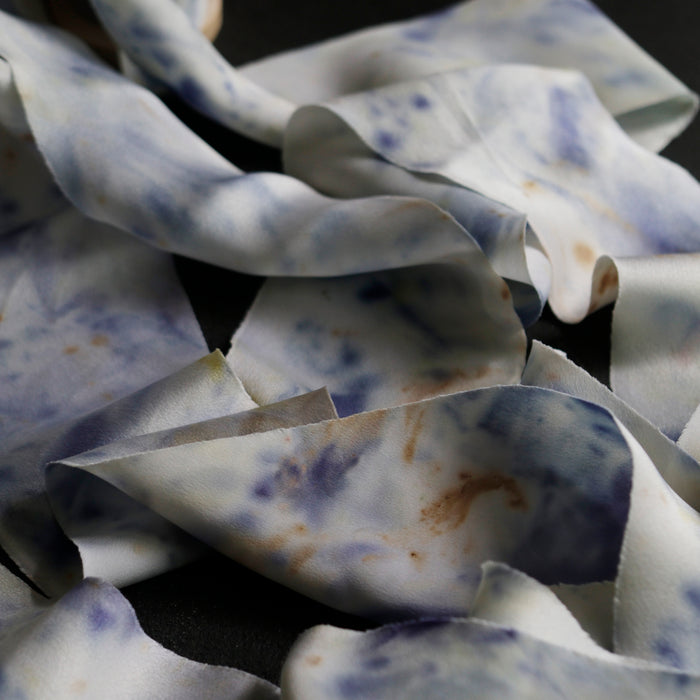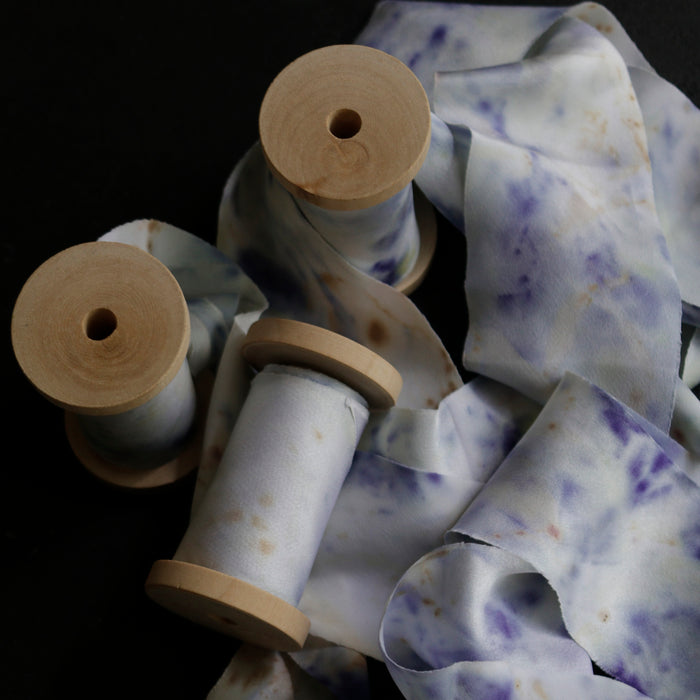 To dye this ribbon, I used fresh-cut local Irises. 
Spring flower's living cycle is so short, but just imagine: their petals, imprinted into the fabric, will live forever, giving us one-of a kind, complex abstract patterns! Such a  beautiful way to stop the time and make spring last forever! Dyeing with flowers born absolutely unique colors and patterns, which can never be repeated as they're created by nature!

Details:

This ribbon is made from 19 mm silk satin fabric. It has double sides: the glossy one,and matte one, but it's barely visible with this type of pattern.Bias cut silk ribbon has a unique,beautiful drape, as it's cut at 45 degree angle. Widht of the ribbon - approx. 2 inches (5.5 cm). Each ribbon comes with a wooden spool.
Care:
Please note: color received by plant dye can be changed by chemicals. Use neutral pH soap for handwashing or wash in washing machine in cold water on a gentle mode. Dry flat,then iron on a medium heat.