Gauze cotton - assorted remnant fabric set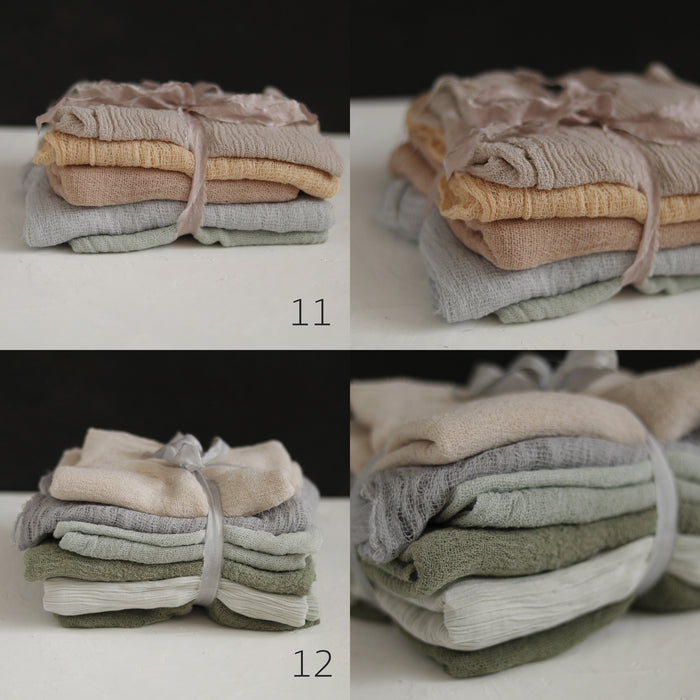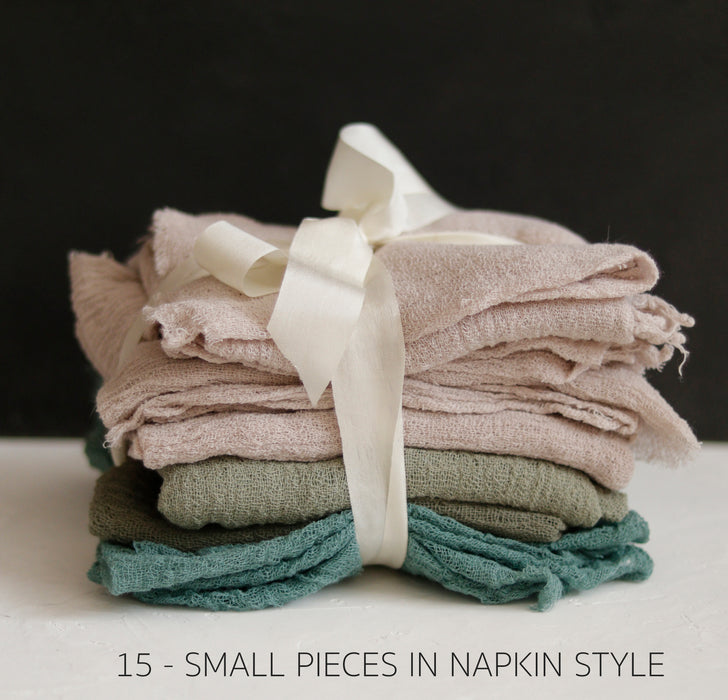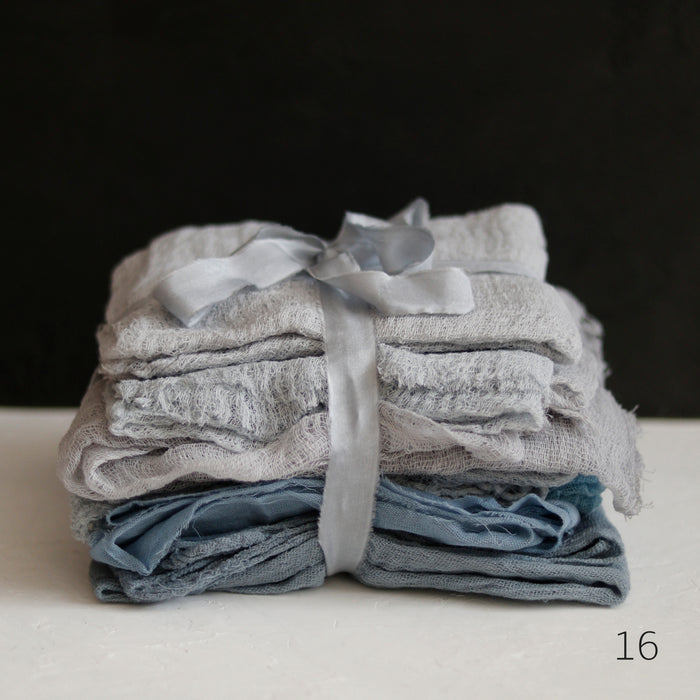 These sets of cheesecloth fabric includes off-cuts,remnants and out-of-stock colors of our cheesecloth gauze runners. Each bundle is an assortment of colors and sizes. Most of the fabrics in each set has at least 1 meter length for each color, which allows using this fabric for photo styling, as table runner, napkin etc. The gauze texture of the fabric adds an organic, boho feel to your tablescape or styling shoot.
Details:
○ Assorted sizes - from 1 yard to 3 yards. Set number 15 includes small pieces,approx. 15''x15'', square and rectangle size.
○ Hand dyed special for you
○ Rustic unfinished edges
○ 100% cotton
Care:
○ Gentle or hand washing only 30◦C
○ Delicate spin
○ No dry cleaning
○ No ironing